TESTIMONIALS
We are pleased to share the following comments and testimonials from a sample of our many satisfied customers:
I love this oil so much I bought 2 cases of CAMOil. I asked Larry to pose with my car.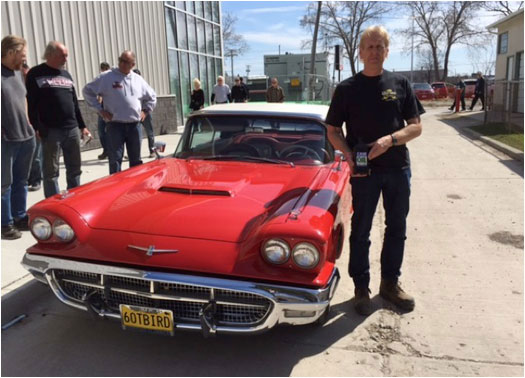 I love this oil for my 68 Olds. Less oil consumption and quieter than regular oil. Plus my spring start up was nice and quiet. No waiting for the lifters to get oil and quiet down. I highly recommend the product. A lot of guys in the MB Olds Car Club are using it. (D. Lenton, VP MB Olds Car Club)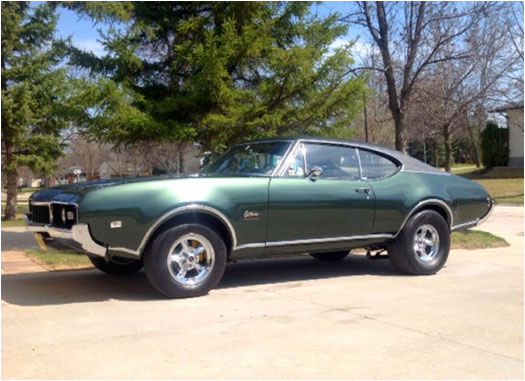 "Sean and his 1952 Olds Super 88. Support your local business. CAMOil made specifically for my car and yours. No worries with oil!"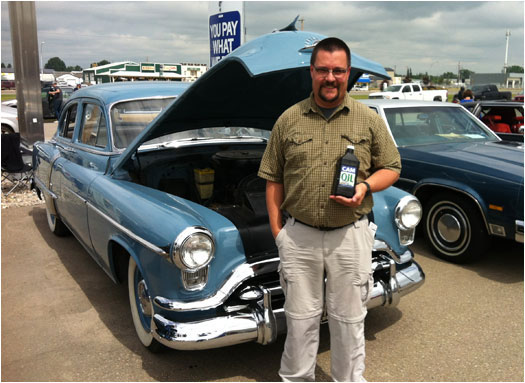 "Wayne Harris says, " My wagon was leaving a blue cloud every time I would step on it or went to pass. I tried several of the major brands that stated that their oil would be just right for my engine. It was only when I used CAMOil, Collector Automobile Motor Oil that the problem went away. I am a true believer in CAMOil for my engine from now on."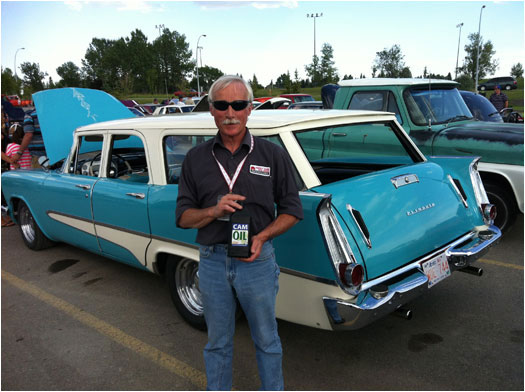 "The right amount of ZDDP in Collector Automobile Motor Oil. Why would you use anything else?" Chris.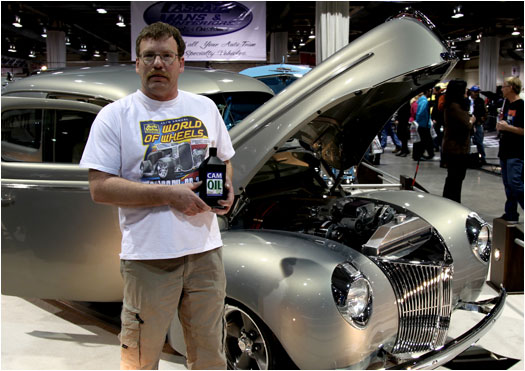 "CAMOil works good for me in my 1977 Trans-AM SE," raves Dave.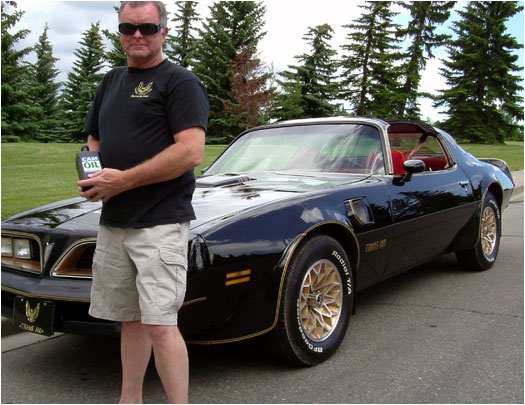 Ken states, "With CAMOil I am very,very happy."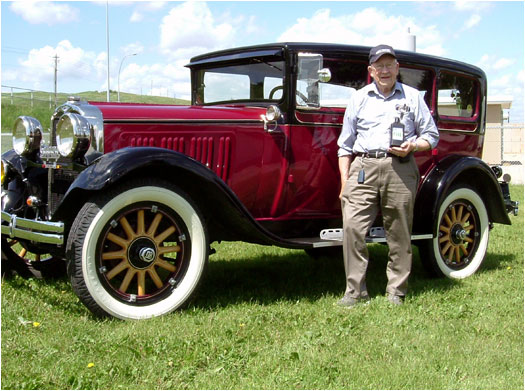 "CAMOil, it's the oil I use," comments Mark.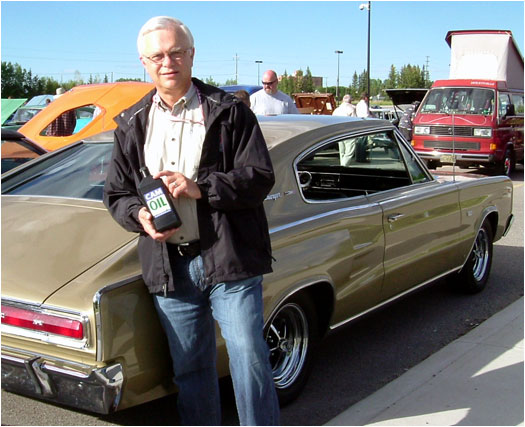 "I purchased a 1929 Dodge Brothers Senior Six in 2009, an original car with 23,000 miles on it. The engine smoked a little on initial start-up as the car had not been run extensively for a few years. When I changed the oil, I put in the Collector Automobile Motor Oil, and with running and driving the car in the 2011 car season for the first time, this engine now runs smoothly, and no longer smokes upon start up.
I use this oil in all of my Dodge Brothers cars, and have been very happy with the performance it has given. A great product Highly recommended for all collector vehicles."
Bill Gess: Technical Advisor - Dodge Brothers Club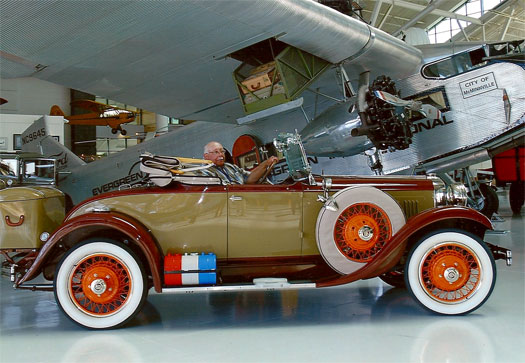 Bob agrees that, "CAMOil really works."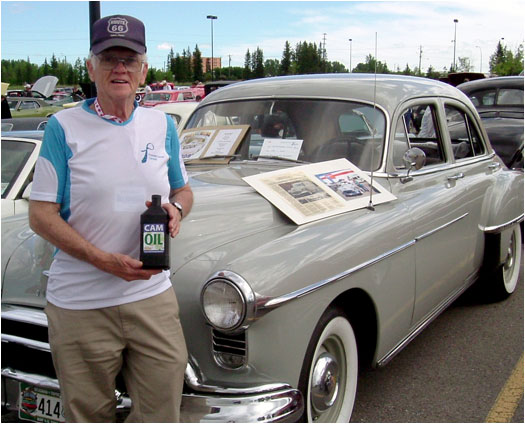 Harold says, "I had a noticeable performance increase after 100 miles with CAMOil."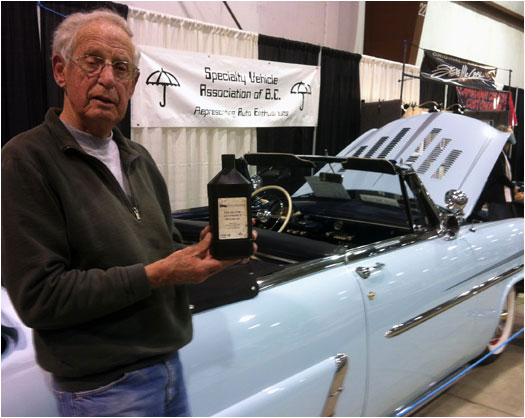 Ken with his 1963 Jaguar states, "I have used Collector Automobile Motor Oil for a couple of years now. It is the only oil I will put in my automobiles."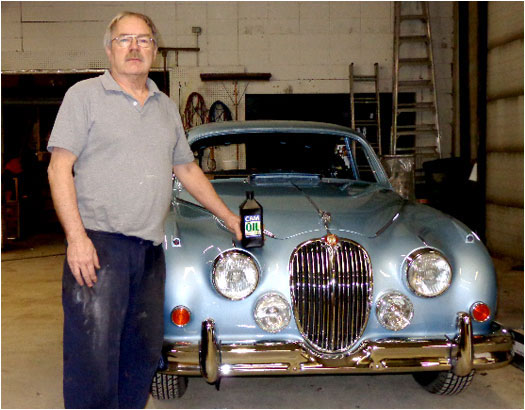 Mark says, "I now will
only
use Collector Automobile Motor Oil in my cars."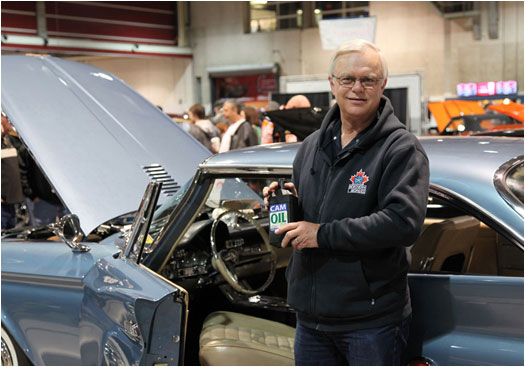 Ian and his son Keith enjoy cruising in their 1970 Olds 442 W25 ram air 4-speed car. Since the switch to CAMOil Ian noticed a smoother running engine, with less valvetrain noise, and improved oil pressure.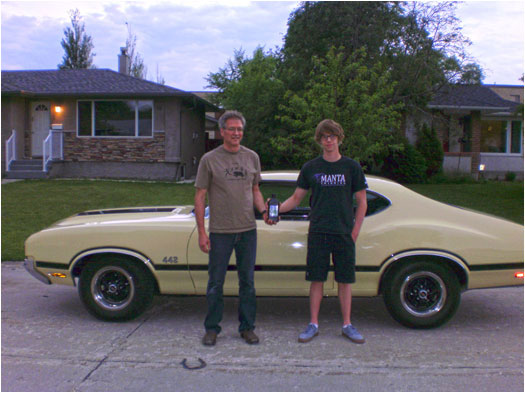 This is Ray Chudley's 1973 Plymouth Roadrunner. Powered by a 440 Six pack with a four speed, Ray relies on CAMOil to keep his engine running strong.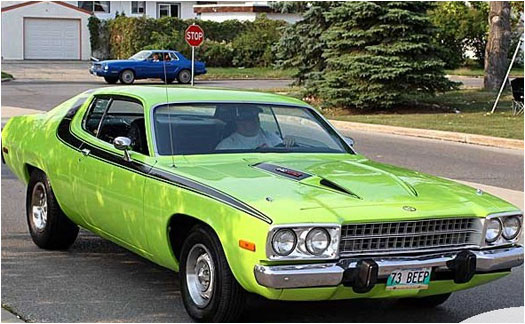 Scott Lobson owns this 1980 Alfa Romeo Spider. He drives it daily in the summer, and relies on CAMOil to keep it running smoothly.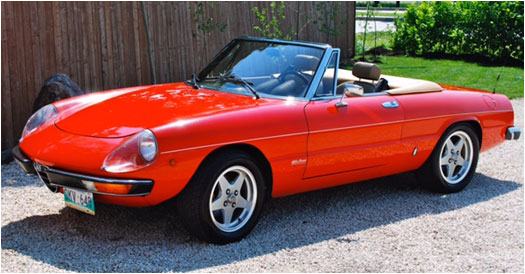 This is Glen Zirk's beautiful 69 Roadrunner 383. Since changing to CAM Oil Glen has noticed a smoother running engine.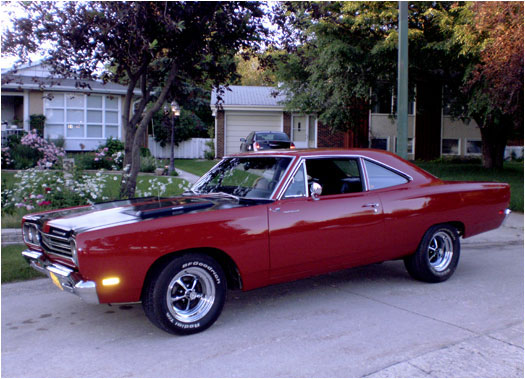 This is Don Scharf's 1956 Olds 98 Holiday Coup with a rebuilt 324 Rocket Engine. Don had been concerned with a noisy engine, especially after 'startup'. Don's fears were put to rest after switching to CAM Oil. Don reports his engine is running smooth, and quiet now.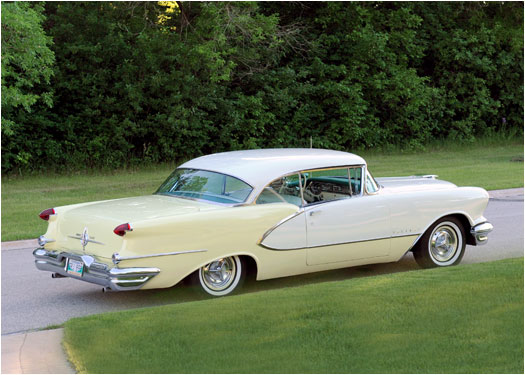 Thought the engine had a dead cylinder or it was almost seized. I let the oil sit and ran high test gas through it. Love this oil. 1980 Monte Carlo.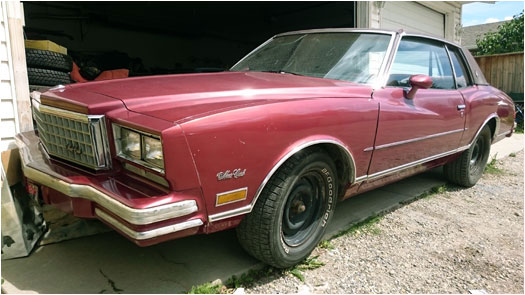 Original owner couldn't believe it was the same car he sold me. Runs smooth, no smoke, less leaks. I'm using it in all my classic cars.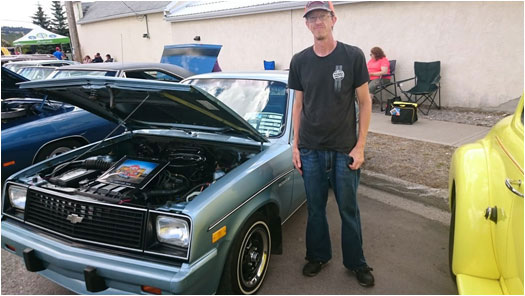 My first motor the cam got eaten but now with this tried and true oil I don't have to worry. Thanks, Jeff from toon town.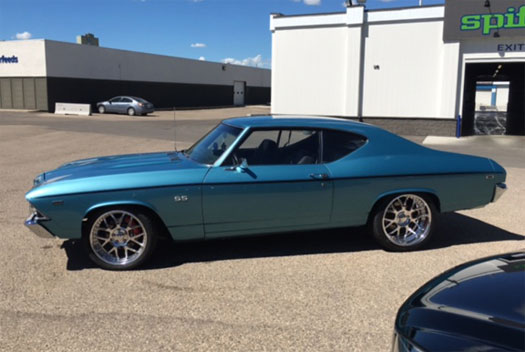 After spending many hours researching motor oils for my flat tappet, air cooled VW, I chose CAM Oil. No more additives, no more racing oil, no more diesel oil for me. I feel that I am using the most correct, high quality motor oil available on the market for my application and bonus, it is Made in Canada. Hank.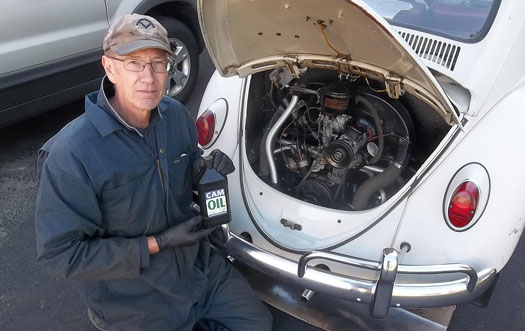 Sam, owner of Epic Rod and Custom says, "Collector Automobile Motor Oil (CAMOil), the most trusted oil for flat tappet engines."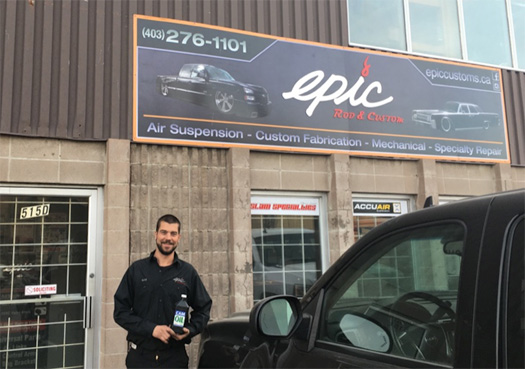 Terry from New Brunswick says, "I love flat tappets and now I use the best oil available, to protect them against wear."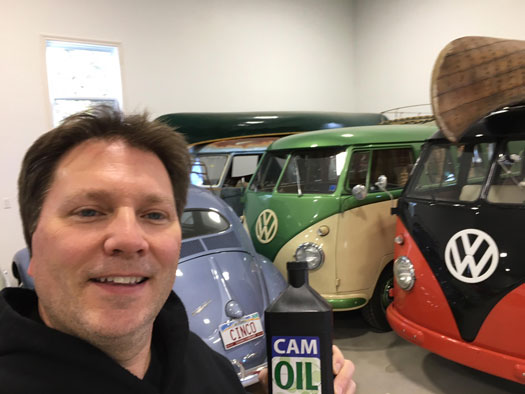 Tom says, "I have had this truck for just about a year now. The person that I bought it from included a litre of CAMOil. I just had the oil changed in the truck and I used the same oil that was in it. I picked my Oil at Mikes Muffler shop just of Broadmoor in Sherwood Park, AB. After reading the information pamphlet that Mike gave me I am glad that I stayed the CAMOil for an extended engine life."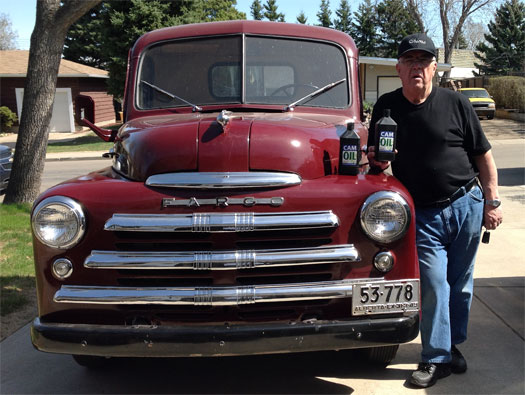 "CAM Oil protects the motor in my 75 VW bug. My mind is now at ease."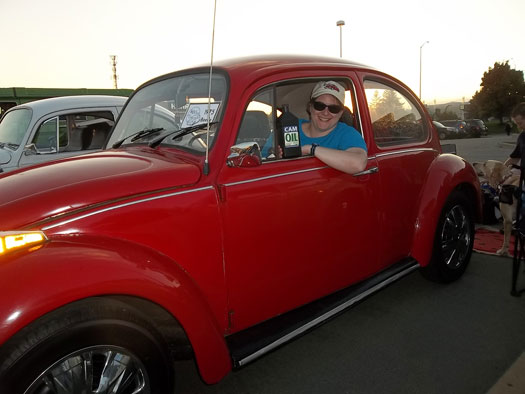 Greg in St. Albert says, "I have used CAMOil for the last two years and wouldn't use any other oil. Higher sustained oil pressure, and overall improved engine performance."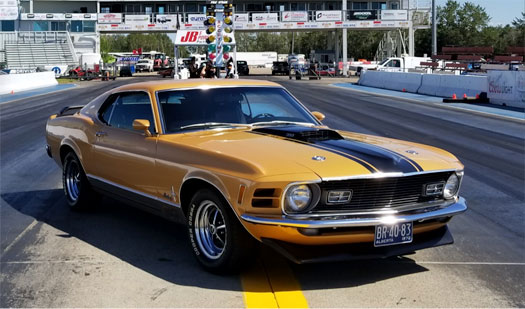 "Robert Caven uses CAMOil in his race car. Loves it."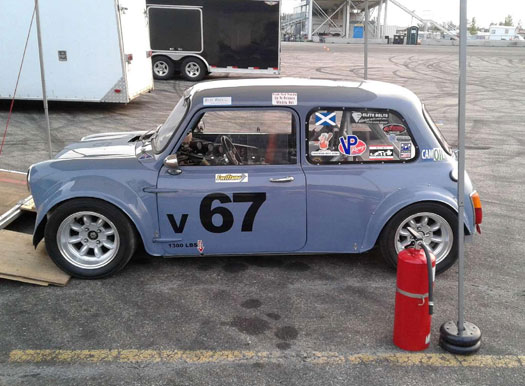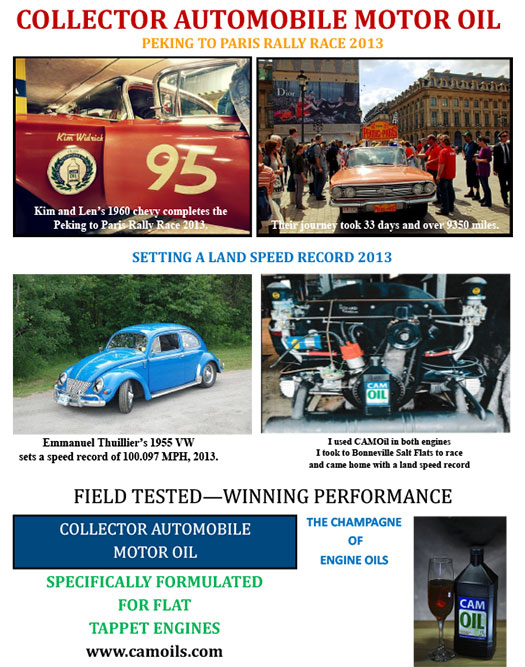 Pat Fletcher of Winnipeg owns this rare, fully restored, numbers matching 'A12' 1969 Dodge Super Bee, powered by the mighty 440, 6 Pack. The Only oil Pat uses, and trusts in his cars, is CAM Oil. Pat has experienced great durability, a quieter valve train, and much better oil pressure using CAM Oil.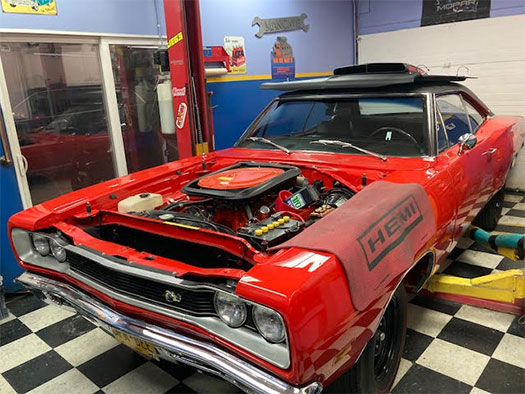 Ron Ferguson drives his beautiful 1958 Chevrolet thousands of miles each Summer. Ron has noticed improved oil pressure, and a smoother running engine using CAM Oil.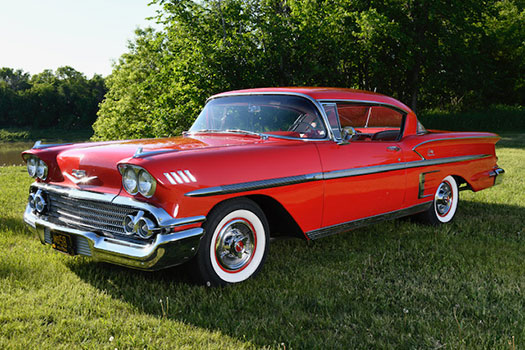 Clara" is a 1931 Canadian Standard Model A Ford Roadster and I bought it for $40 in March of 1956. I am an extremely satisfied user of CAM OIL. This unrestored car sounds and performs as new. This oil has made a noticeable improvement in the operation of this engine. Sincerely, Bob Cook, South Southampton, Ontario